Foundry Insulation with Plaster
Cheap & Easy High Temperature Foam Foundry Insulation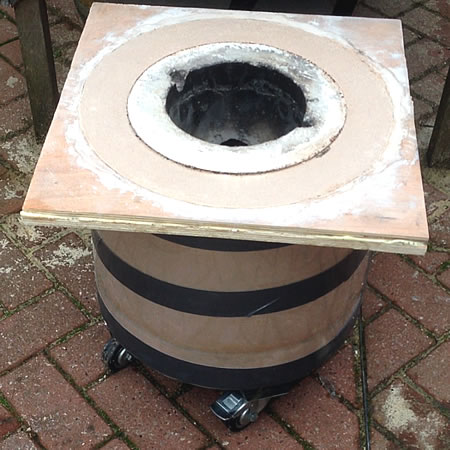 After the success of my foundry build, I made good use of it, melting metals using my home made oil burner. The problem came, however, one particularly cold day when I struggled to light my burner. After much head scratching I realised that my foundry was losing heat too quickly.
See the accompanying video here...
The refractory I used to make the foundry is excellent for remaining stable at high temperatures but unfortunately very good at retaining heat. When you're trying to raise the ambient temperature by several hundred degrees, it's surprisingly important to prevent heat loss.
This was not something I had previously thought about as my previous plaster foundry had no such trouble (plaster is a good insulator – just hopelessly unstable). So I did what most of us would do and turned to the Internet.
This was looking expensive…