LED Flood Light / Shed Light REPURPOSE and Rewire
Making a Great Indoor Light from an Unwanted Outdoor Light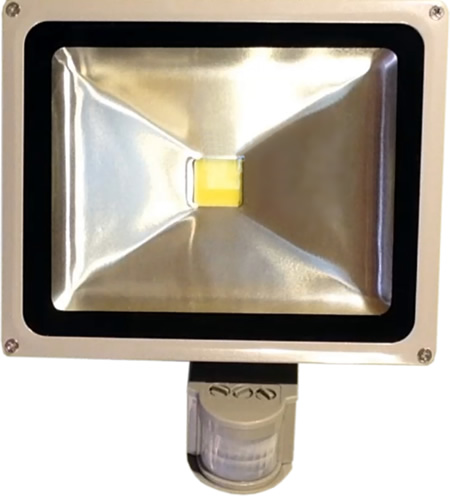 I love my shed, but it's quite dingy inside. The lights not up to the job and I struggle to see a lot of the time.
See the accompanying video here...
Fortunately someone gave me an LED security flood light. This only uses 30 Watts of energy and yet produces a very bright light. As I didn't need the security aspect of it, I decided to remove the PIR and rewire it, making the security light into an internal light fitting.
Initially I wired the light up to an ordinary plug socket, plugged it in and tested it. When I was happy it was working, I decided to unplug it (safety first) and take it apart. Four screws get the back off…
…and this is what I found. It looks a little confusing and it's hard to see so let me take you through it quickly.