Angle Grinder Chop-Saw Stand
Easy build Plywood Angle Grinder Stand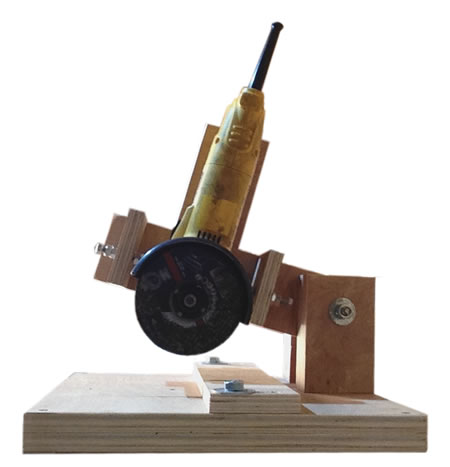 During a project, I found I needed to make a few hundred cuts from aluminium channel. As I needed good accuracy, I knew doing it by hacksaw or even manually with the angle grinder would not yield the results I needed. A metal chop saw would have been perfect, but at a few hundred pounds this was out of the question. So I considered a stand for my trusty grinder.
See the accompanying video here...
I could have bought an off-the-shelf angle grinder stand, but I've had poor experiences of them in the past. So I looked to YouTube but most of the stands I found there were either made of metal or a bit too complex. This left me having to come up with something simple – easy to build, cheap materials, accurate and achievable quickly.
So I came up with this really easy-build plywood stand. It's appearance is bulky, yes, but it works great!
This stand is for a small angle grinder (4.5 inch / 110 mm), though you could apply this design to a larger grinder too.