Auto Electrics 101 a Basic Guide
A basic Guide to Auto Electrics and standard electrical practices
When I say A Basic Guide To Auto Electrics, the emphasis here is on Basic. This tutorial really is the grass roots of auto electrics. Some of it may seem obvious, but these fundamentals are necessary to enable a more thorough grasp of the topic. Electronics can be dangerous, but what makes it dangerous is ignorance of the processes involved. I hope this tutorial will go some way to remedying this.
See the accompanying video here...
Battery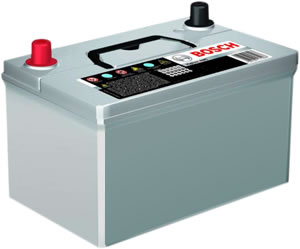 The source of electricity in most vehicles is of course a Battery. In the vast majority of modern vehicles this battery is 12 volts (older models, motorbikes, unique builds, etc, can be different). This means that most of the items within the vehicle are designed to function on 12 volts.
Batteries have two terminals, a positive and a negative. They work just the same way as a battery you might find in a TV remote control - just bigger and more powerful.
Wires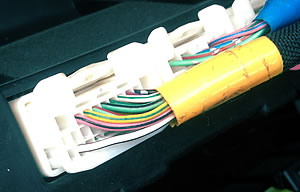 The power from the battery is carried to the electrical items via wires, which are strands of copper wrapped in a coloured sleeve. There are hundreds if not thousands of wires in the average vehicle and if the vehicle body, interior, engine, etc, magically disappeared leaving only the wires, what you'd see would probably look a little like a spider's web.
Many of these wires are bundled together into specific groups, often bound and taped, and invariably on the ends of these wires are plastic connectors of various sorts.
The collective term for this collection of wires and connectors is a wiring loom.
The outside sleeve colour of a wire does not effect the way the wire works. The sleeves are different colours to help make wiring easier (if they were all the same colour, it would be quite confusing). Though it's good practice to use specific colour wires for specific tasks (such as red for positive, blue or black for negative, etc) it's important to remember that on the inside wires are generally just copper... so don't assume just because a wire is red that it's positive, etc... it might not be. But in my tutorial, I'll try to stick to convention to keep things simple.
Circuit
Electricity is like a river in that it flows, following a predetermined path called a circuit, and this flow rate is known as current. It's generally considered that current flows from the positive terminal of the battery, into and then out of an electrical component, such as a bulb, and then back into the negative terminal of the battery. Thus the current forms a loop or circuit.
Below is a very simple circuit. You can see how a battery can be connected to a bulb using wires, allowing electrical current to flow which thus lights the bulb.