How to make a Metal Foundry
Easy build High Temperature Home Made Metal Foundry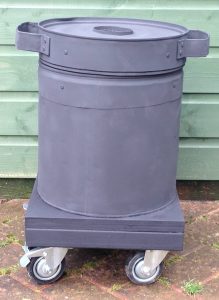 I can still remember being amazed the first time I learned it was possible to melt metals like aluminium, copper and even steel at home to form bespoke metal objects.
See the accompanying video here...
A few minutes on YouTube and I discovered it was more common than I'd realised and I settled on a foundry by the King Of Random, Grant Thompson. This simple sand and plaster mix was easy to build but within a few uses I discovered the weakness of plaster foundries – they fall apart.
A little more YouTube research soon showed me more complex and in some cases extremely expensive examples of home foundry builds. So I resolved to design and build my own foundry, one that was convenient, easy and above all affordable. I think I succeeded and you can see my build efforts on my YouTube Video if you wish.