How to make an LED Dog Collar
Easy to Make LED Pet Collar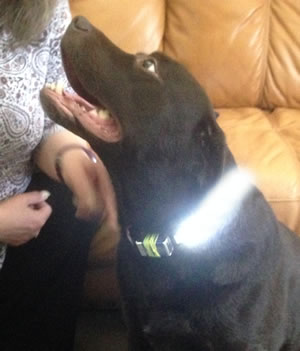 Walking a dog in the dark is always a risky thing, especially if your dog's dark in colour like mine. An LED dog collar makes a lot of sense. So I decided to make one out of a few bits I'd got lying around.
See the accompanying video here...
Parts List
The parts list is nothing extensive:
A belt
A roll of LED light
A connector for the lights
A 9 volt battery
A battery connector cable
And a few rubber bands.