Foundry Foam Insulation Method
Cheap & Easy High Temperature Foam Foundry Insulation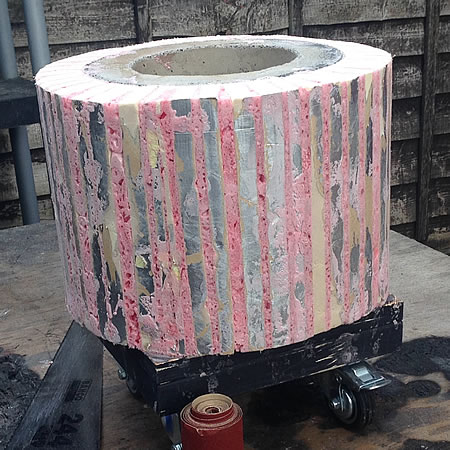 Having built an excellent home made metal foundry out of high temperature refractory, I was disappointed to realise that the refractory itself was not an effective insulator. Its job was to handle high temperatures and remain stable – not falling apart. In truth it does its job well, but that still left me looking for insulation.
See the accompanying video here...
Typical Insulation
Foundry insulation is usually in the form of brick or blanket, both are expensive and I didn't fancy covering my mobile foundry in a squishy white blanket.