Home Made DIY Archery Fletching Jig
How To Make A Simple Archery Jig to Feather Arrows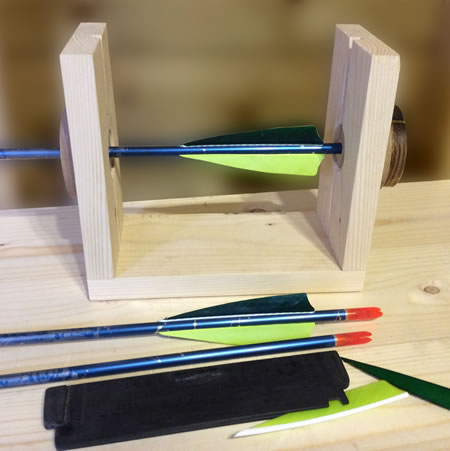 I'm no champion archer, but I do enjoy a spot of archery and like to feather my own arrows. There's plenty of fletching jigs out there on the Internet but none with quite my spin on things (forgive the pun).
See the accompanying video here...
The Design
Fairly typically, my jig contains two uprights with a slot that allows a clamp to place a feather on the arrow.
I think the main difference here is that my jig uses plugs that hold the arrow perfectly central to the axis of the arrow. A turnable dial allows for precise rotation of the shaft as the dial controls the nock. This means you can add two, three, four or however many feathers you prefer and be sure to align then straight every time. You can also offset your feathers by simply adjustment to the clamp, giving your arrows that extra spin.