Lost Foam Casting A Sprocket
Turning Polystyrene Foam into Solid Metal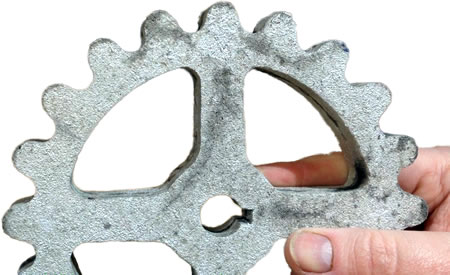 Today I thought I'd share a technique for lost foam casting that I've had good results from in the hope that it may be useful to someone out there. It's nothing special, more a combination of common practices really.
See the accompanying video here...
Lost Foam Casting, if you didn't already know, is the process of melting a foam shape (almost instantaneously) and replacing it with metal replica. Traditionally a foam shape is placed in a container with dry sand, molten metal is poured on - poof - the foam is gone and the metal fills the space where the foam had been.
Types Of Foam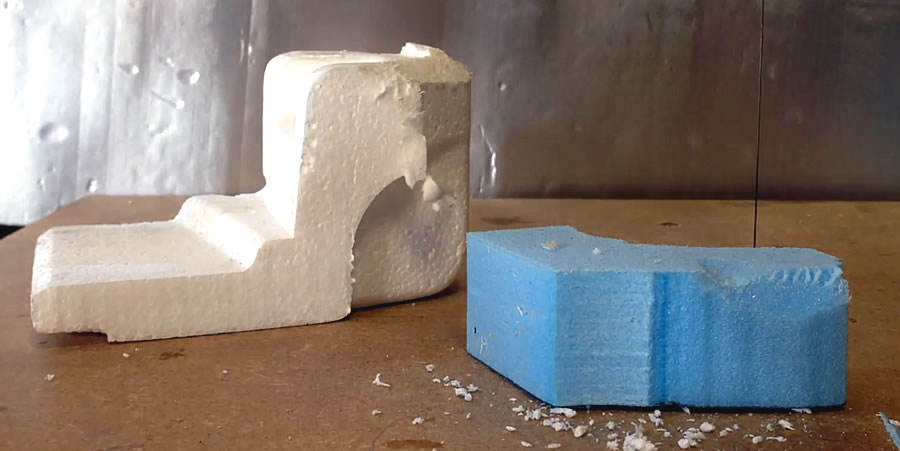 It begins with the choice of foam. Most folks use Expanded Polystyrene Foam (EPS) when lost foam casting. That's the sort of foam typically found in packaging. I prefer to use Extruded Polystyrene Foam (XPS), which is a much denser foam much favoured in model making. It has many of the same properties of Expanded foam but for this purpose it has the major advantage of being suitable for tooling.